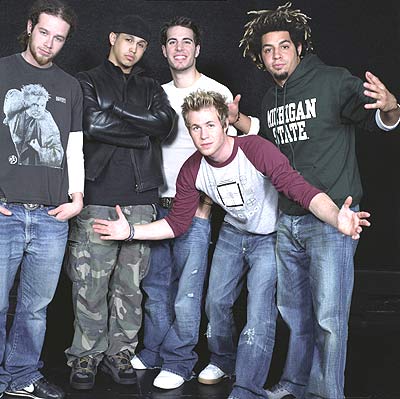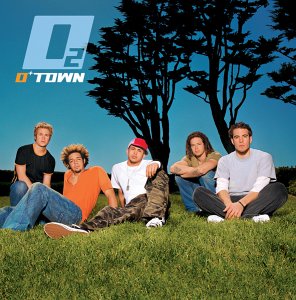 CLICK BELOW
if you LOVE...
O-TOWN'S FINEST: O2! :

Please sign my GUESTBOOK and let me know who you are and what you think of the NEW O-TOWN'S FINEST: O2!!!

View My Guestbook
Sign My Guestbook

PLEASE make sure to check out the new CHAT ROOM! Now there's a place for all of the devoted O-TOWN supporters to meet and share the love! Click on the
Chat Room
to see what you've been missing!
O-TOWN'S FINEST got an A+ Review in the JULY Issue of POPSTAR Magazine!!! WOOOO HOOOO! Thank you SO MUCH Popstar! :o)
SHOUT OUTS to EVERYONE who has contibuted to this site and to those who have shown continuous support through the transition from old to new! I appreciate each and every one of you!!! THANK YOU SO MUCH :o) ~D~





Yes, it's true...
O-TOWN'S FINEST is BACK!!! And we've got a new and improved name to go along with the guys' new album and new sound! But have no fear... This is the same website you all know and love :o) So, here ya go...
Here's where you'll satisfy ALL your O-Town wants and needs! News Updates, Tour Info, EXCLUSIVE Pics and more!!! So come on in a check it out :o)
*Updated:7/4/03:
*Updated:6/13/03:
Find out what's been going on in The News section!!!
Is O-TOWN gonna be visiting a city near you???
Check out the latest tour dates in
The Music
section to find out!!!
Wanna see some NEW CONCERT PICS from the DELAWARE show on 6/29/03??? Check 'em out in
The Pics
section now!!!
Find out what Billboard Magazine said about O-Town's NEW SINGLE, "I Showed Her" in the
Between The Sheets
section now!!!
Wanna find out who this month's PICK for O-TOWN'S FINEST is??? Check it out in the
Holla Back
section!!!
Feel the "O-TOWN Love" in their LATEST MESSAGE to the Street Team in the
Missed the YM CHAT on 1/15/03??? Find out what they guys talked about in
The Men
section!!!
Wanna know where you can find O-TOWN next??? Check out
The Music
section now!
Find out the scoop on our LATEST