Wanna hear a SNEAK PREVIEW of some of O-Town's NEW songs, including their NEW SINGLE "These Are The Days"???
CLICK HERE :
Watch O-TOWN's VIDEO for
"Love Should Be A Crime" released overseas now!!!
See O-TOWN CLIPS from their appearance on a GERMAN SOAP OPERA!!!
Click HERE for GERMAN SOAP CLIPS!
CLICK HERE to see TONS of O-TOWN CLIPS!!!
You WON'T be disappointed! :
HEAR THE O-TOWN TALK ABOUT THEIR FANNIE HERE!!! (LMAO):
Watch CLIPS from the O-TOWN LIVE FROM NEW YORK DVD!!!
All Or Nothing:
Baby I Would:
Liquid Dreams:
We Fit Together:





Upcoming Tour Dates:
6/11/03
Detroit, MI
Freedom Hill Amphitheater

6/12/03
Chicago, IL
House of Blues

6/13/03
Chicago, IL
Lakewood Civic Auditorium

6/14/03
Columbus OH
Nationwide Arena

6/21/03
Pittsburgh, PA
Nationwide Arena

6/24/03
Pittston Township
The Staircase

6/25/03
East Rutherford, NJ.
State Fair/Meadowlands fest

6/26/03
Westbury, NY
Westbury Music Fair

6/27/03
Manchester, NH
McAllaster Theatre

6/28/03
Hartford, CT
Webster Theatre

6/29/03
Rehoboth Beach, DE
Bay Center

7/19/03
Duluth, GA
Gwinnett Civic and Cultural Center

7/25/03
Los Angeles, CA
House of Blues

7/26/03
Las Vegas, NV
House of Blues

7/29/03
Anaheim, CA
House of Blues

7/31/03
Sacramento, CA
California State Fair

8/4/03
Bethlehem, PA
Musicfest

8/16/03
Hard Rock Live
Private Concert for
Hard Rock Academy and Nibisco

10/4/03
Fresno, CA
The Big Fresno Fair


Upcoming Appearances:
TBA
The Albums: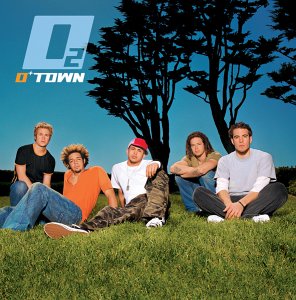 The Singles:
We Fit Together
All Or Nothing
Liquid Dreams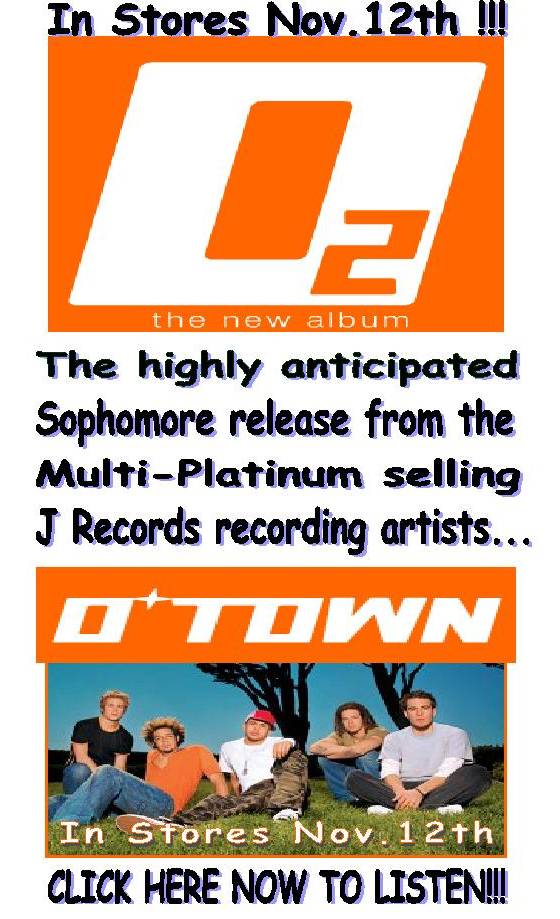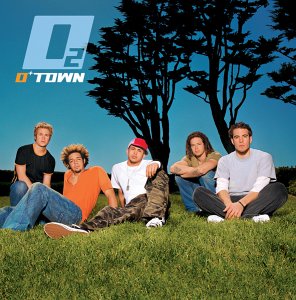 "02" Track List:

1) From The Damage 03:50
2) These Are The Days 04:24
3) I Only Dance With You 03:25
4) Favorite Girl 04:03
5) I Showed Her 04:13
6) Been Around The World 02:50
7) Make Her Say 03:19
8) The Joint 03:15
9) Suddenly 03:47
10) Craving 03:24
11) Over Easy 03:31
12) Girl Like That 03:04
13) You Canīt Lose Me 03:40

EXCLUSIVE!!!
Here's one of my favorite pics I took at the Hammerstein Ballroom on 10/10. This was at the concert that was taped for the O-TOWN LIVE FROM NEW YORK (DVD/VHS). As you can see, the guys were representin' N.Y. to the fullest! In case you were wondering, the DVD/VHS is IN STORES NOW! Pick up YOUR copy TODAY!
If you LIKE THIS PIC, come check out the NEW PHOTO ALBUM!!! There's LOTS MORE where THAT came from!
(THE PICS HAVE ARRIVED!!!)
Me and my peoples (Heather, Toni, Lianna, Milana, Paula, The Twins ...) had front row (as usual...LOL) and we threw towels on stage during "Baby I Would" for Erik when he sang "Would I be the shelter that would shield you..." Me & Heather were on the right side of the stage--Check out the DVD-- the 2 lonely towels :o( Shout outs to Toni & Milana for the great idea :o)
(remember in MTB how he said that would be his signature move? Well, we returned the love :o) The guys DEFINITELY got a kick outta that! So look out for it on the new DVD :oP